Le premier vélo de triathlon au monde conçu spécifiquement pour les femmes, parfaitement ajusté, personnalisable et aérodynamique. le trio gagnant qui en font une machine invincible.
Points importants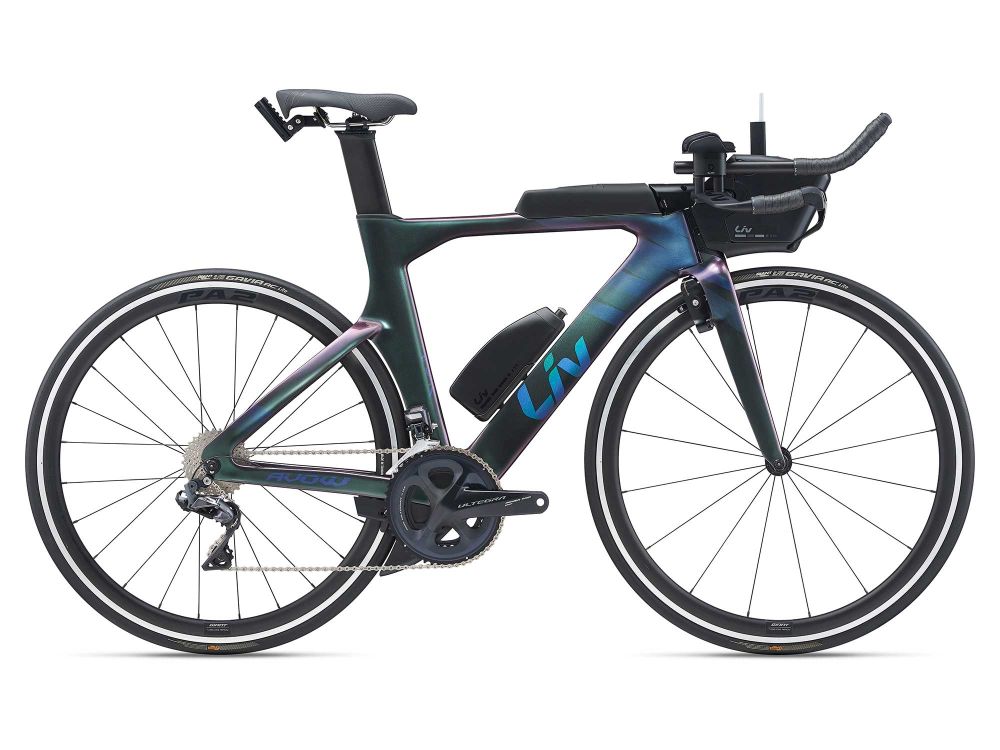 Galerie Photos
Selecting any of the image buttons will open a larger image gallery with image descriptions
Technologies

Advanced Composite
Le matériau en fibres de carbone haute performance de Liv nous permet de fabriquer ce kit cadre au sein de notre propre usine de composite. Grâce à des techniques de fabrication et matériaux de pointe, les cadres en composite Advanced de Liv bénéficient d'un maximum de rigidité et de confort tout en étant particulièrement légers.

AeroSystem Shaping
Les formes des tubes sont définies à partir de données numériques de mécanique des fluides (MFN) et de tests en soufflerie, qui permettent d'optimiser la forme de chaque tube afin d'obtenir les meilleures performances aérodynamiques.

OverDrive
Conçue pour améliorer la précision de la direction de la partie avant, cette technologie de pivot de fourche utilise des roulements surdimensionnés dans le jeu de direction (pour la route, inférieur 1 1/4", supérieur 1 1/8", et pour le tout-terrain, inférieur 1 1/2", supérieur 1 1/8") ainsi qu'un pivot de fourche conique, qui fonctionnent en association pour apporter une rigidité optimale de la direction.

PowerCore
La partie surdimensionnée à l'extrême du boîtier de pédalier et des bases arrière comprend un boîtier de pédalier de 86 millimètres de large (92 millimètres pour les vélos tout-terrain) parfaitement intégré. Les bases arrières asymétriques permettent une rigidité supplémentaire et une meilleure stabilité.